The culture of evening dress
  Evening dress is a formal dress worn after eight o 'clock in the evening. It is the highest grade, the most distinctive and the full display of personality in the dress style. Also known as evening dress, dinner dress, dance dress.
  Traditional evening dress style: emphasizing the slim waist of women, exaggerating the weight of the skirt below the hips, fully revealing the shoulders, chest, and arms, leaving room for expression of gorgeous jewelry.Such as low neckline design, with a strong sense of decoration to highlight the design of noble and elegant, focus on the use of Mosaic, embroidery, collar fine fold, gorgeous lace, bow, rose, give a person with classical, orthodox clothing impression.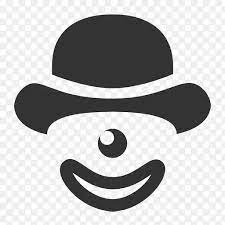 The culture of evening dress
  Traditional evening dress fabrics: For the purpose of evening communication, in order to cater to the luxurious and warm atmosphere of the night, the materials are mostly magnificent and noble materials such as mercerized fabrics and glittering satin.
  Accessories: You can choose high-quality accessories such as pearls, sapphires, emeralds, diamonds, etc., or you can choose artificial gems.
  Shoes: More sandals with high-heeled loops or high-heeled shoes that are highly modified and suitable for dresses. If the toes are exposed, they must be modified simultaneously with the makeup of the face and hands.
  Bag: exquisite and elegant, mostly selected patent leather, soft leather, velvet, gold and silver silk blended materials, made with a combination of inlay, embroidery, weaving and other techniques. Gorgeous, romantic, sophisticated and elegant are the common characteristics of evening dress bags.
  Jingwei is a professional manufacturer and supplier of woven and knitted women's wear. The website provides information such as pictures of the products. We provide you with a full range of pictures when choosing products, to provide a happy online shopping experience!
  Our mission is to provide customers with high quality, marketable products. Welcome to choose Jingwei, a domestic manufacturer and supplier of woven and knitted women's wear.>>>more products